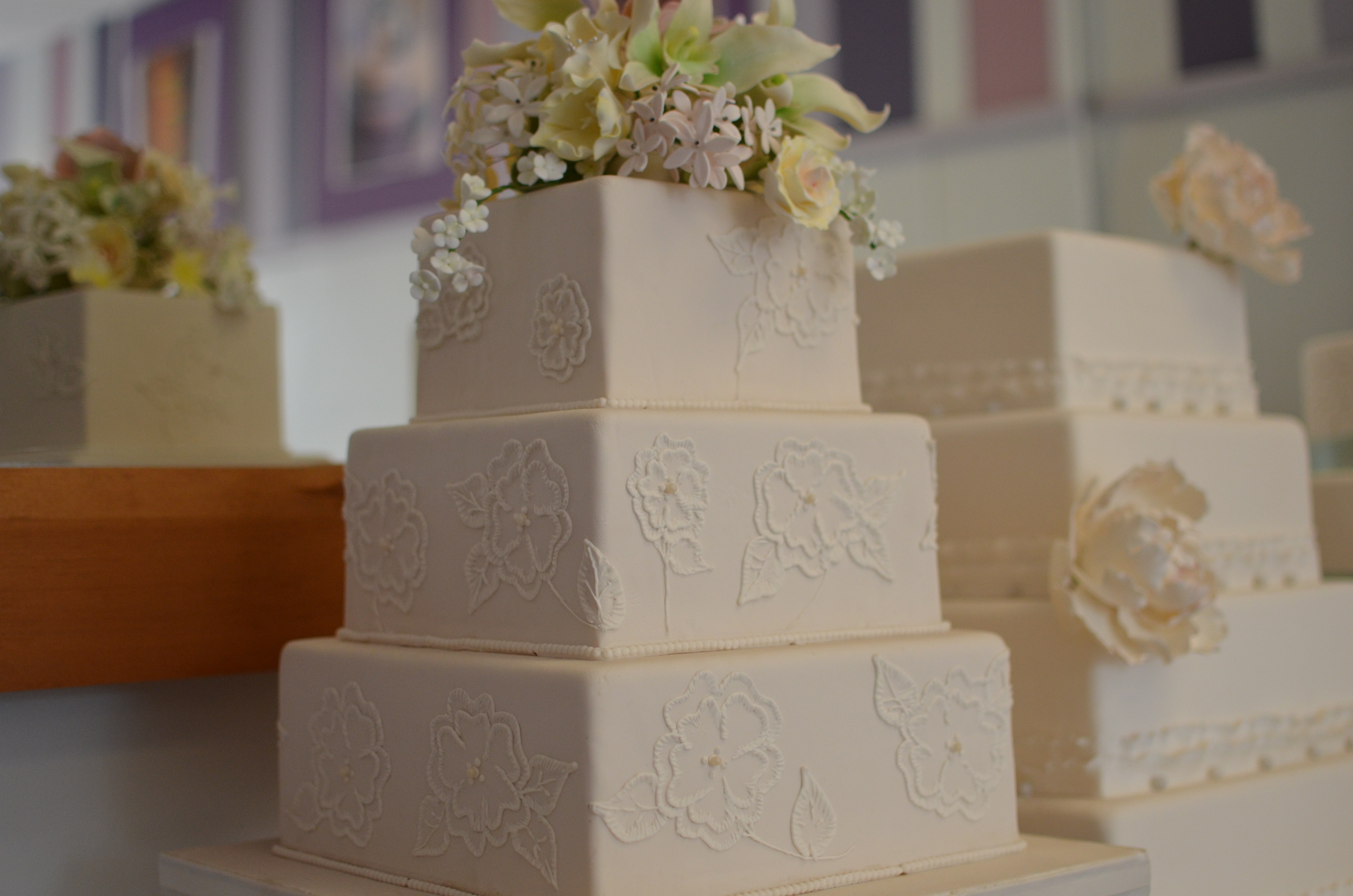 Give us cake!
One of the events we both were really excited about was the cake tasting. After all, cake is the most enjoyable dessert on the planet. After several hours of searching for wedding cake designs and weighing our themes, we were able to decide on one thing: a red cake to go with our Chinese-Indian themed wedding. That was it. These days, wedding cake designers offer 10+ cake flavors and cake fillings that all sound delectable, making it difficult to decide on one particular combination. And that's only for the interior of the cake! The most difficult decision was the actual design that represented both our styles. Siddharth's style is all about bold and colorful designs with embellishments. I, on the other hand, look for simplicity and clean lines (very plain-jane).
Luckily, we were able to find a wedding cake designer that guided us every step of the way. The designer we chose was a place called Cake Fiction, a bakery owned by Paula and Simon in Union, New Jersey. The husband-wife duo design a few cakes a week which is quite impressive given the amount of detail and care they put in their work for each cake. Although wedding cakes are their specialty, they also offer smaller cakes for showers and grander cakes for corporate events, all catered to the client's request. You can view more of their work on their website and blog.
On a Saturday afternoon, we arrived at their bakery. Upon entering the store, you could smell that she had been working all morning. On display were several cake models she had preserved with display cases of flowers, bows and animals she made out of fondant.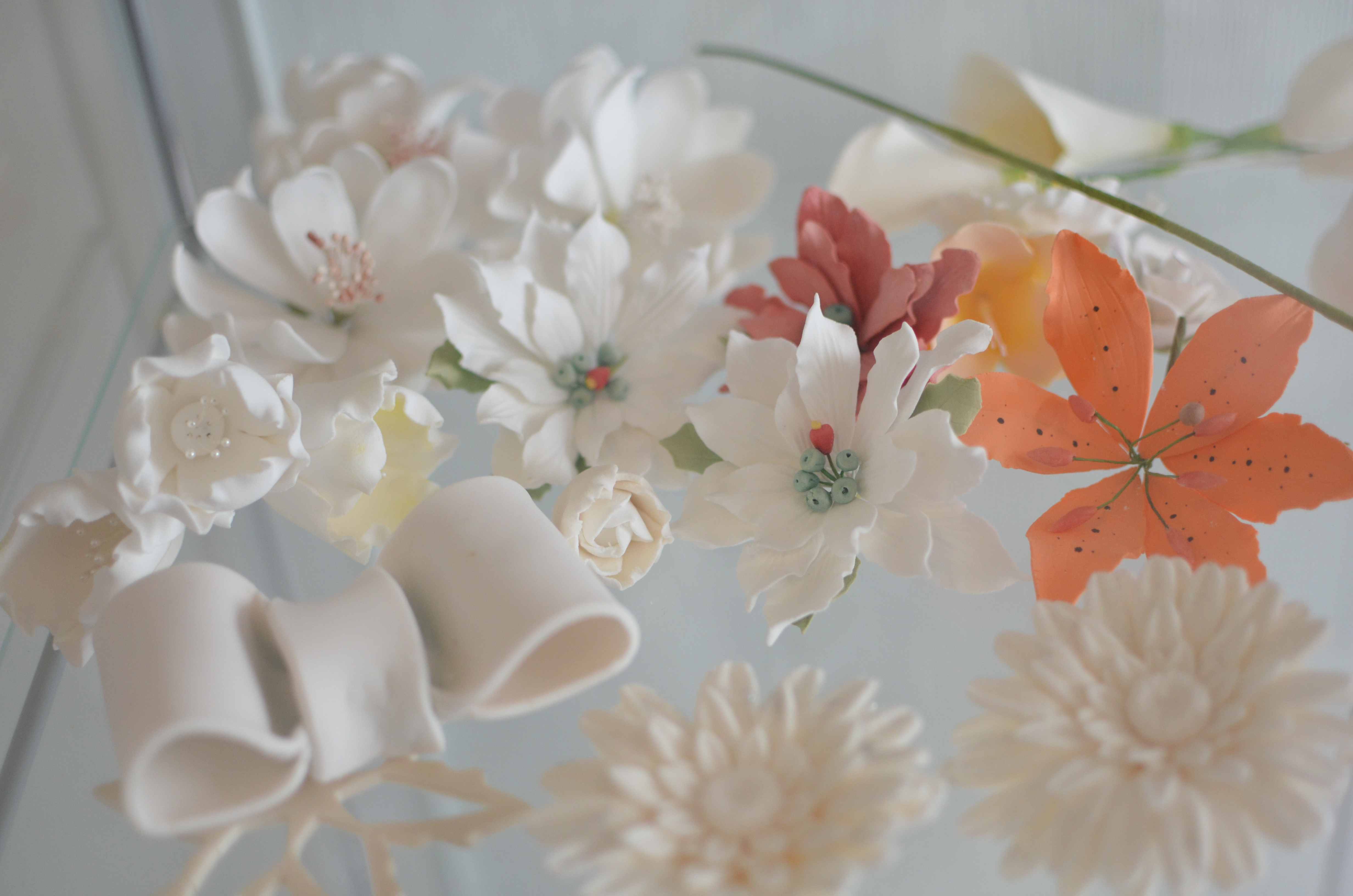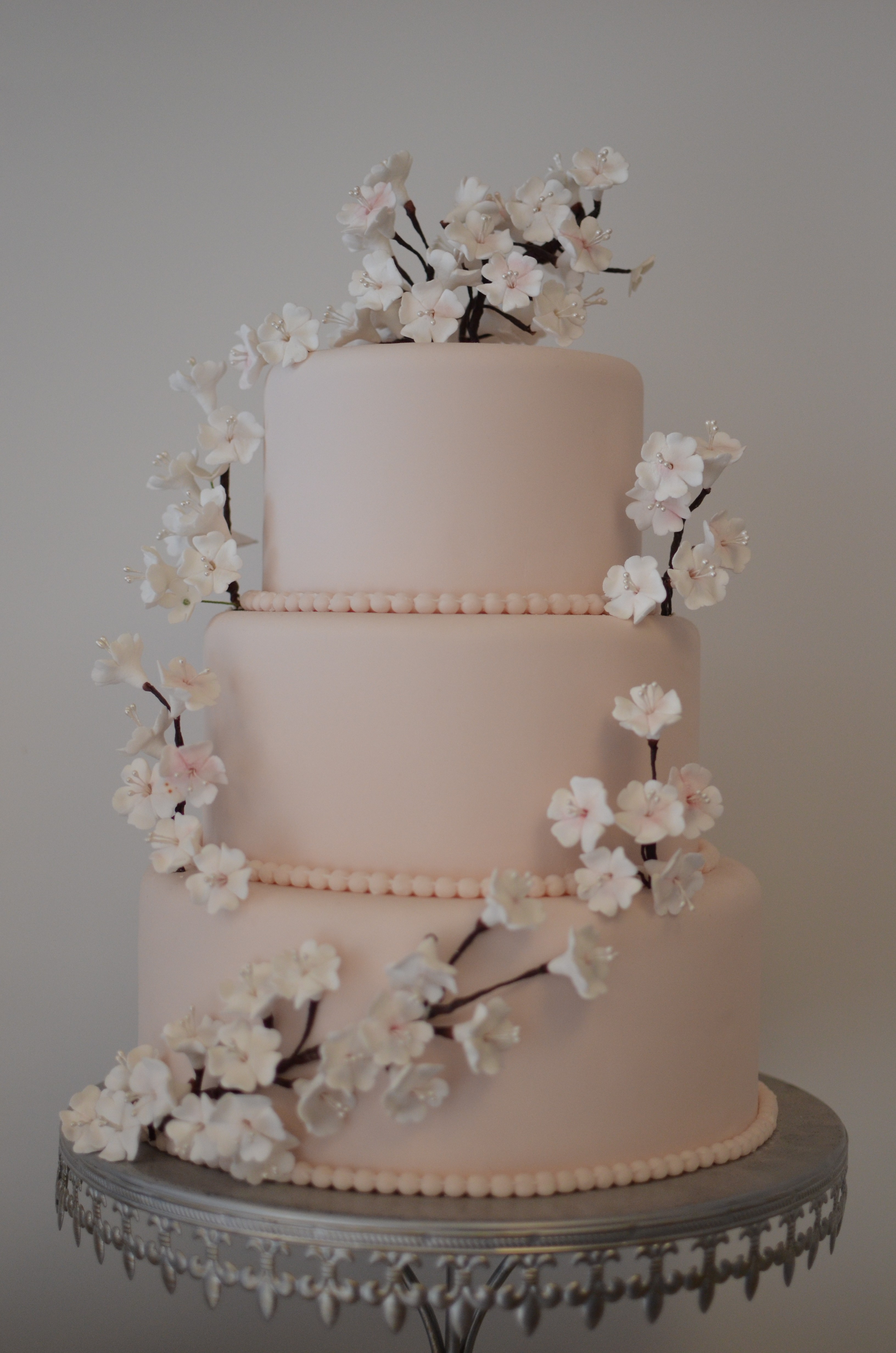 For us, she brought out 3 different cake flavors with 4 different cake fillings. On the platter, she laid out what she thought paired the best in little cake bites. She gave us extra bites and suggested to make our own combinations so that we try all possibilities after trying hers. The cake pairings were (from left to right, below):
1) lemon cake with orange curd (with lemon curd as an alternative)
2) coconut cake with passion fruit custard
3) walnut and almond pound cake with orange blossom cream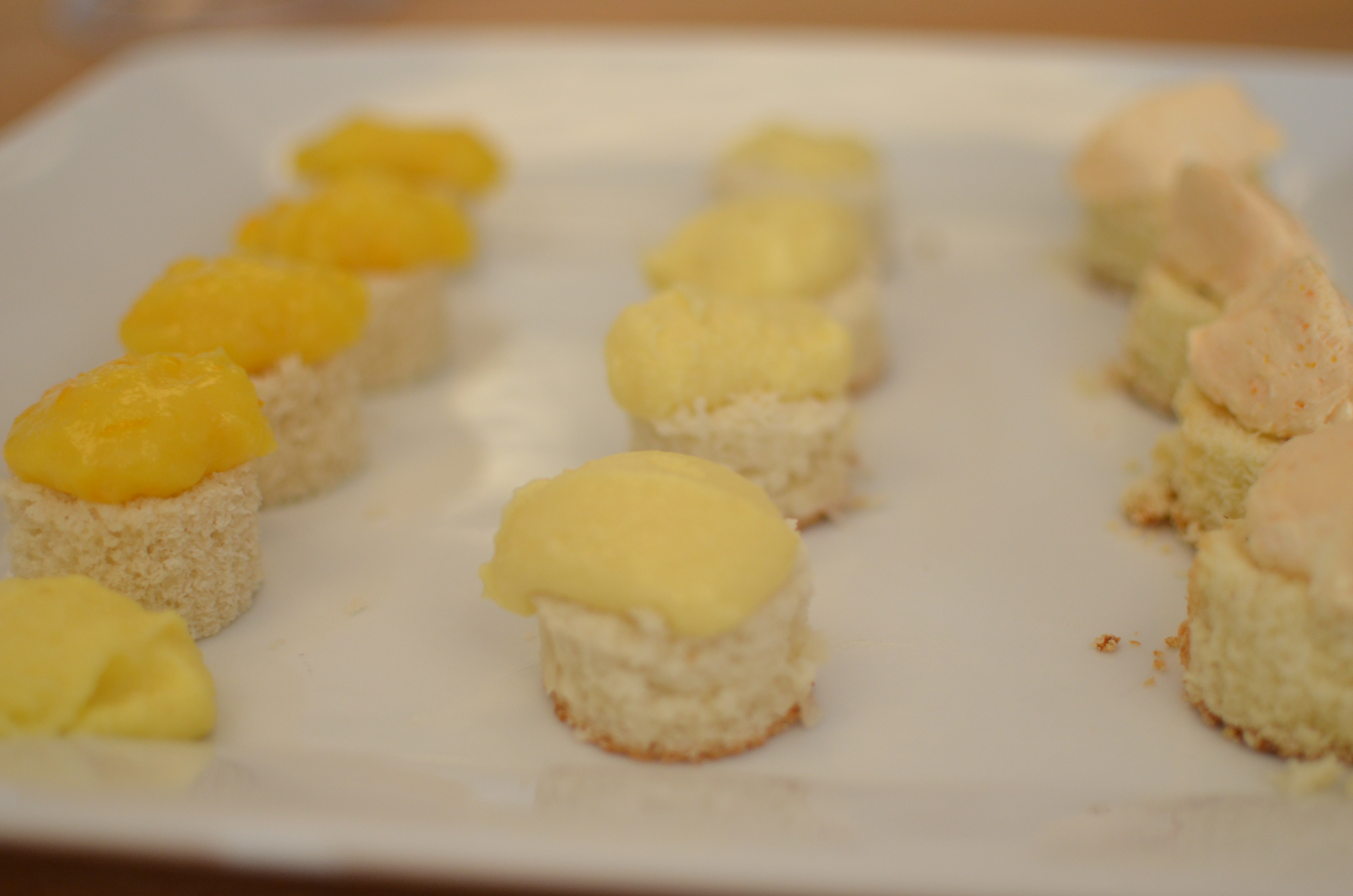 The curds were amazing and fresh. Both the orange and lemon were bright and bracing! The orange blossom cream was the most exciting – it tasted just like the Creamsicle flavor we had when we were little. The cake flavors were more difficult to decide on because each one was different in levels of sweetness, subtly in flavors and textures. It seemed as if the curds went with every single cake flavor we had chosen. After much deliberation, we chose our combination (sorry, you'll have to come to the wedding to find out!).
"Now, how should we design it?" What struck us the most was Paula's ability to draw out a fusion of what we both imagined in our minds, using the bold colors and patterns Siddharth wanted while incorporating subtle but elegant embellishments I wanted.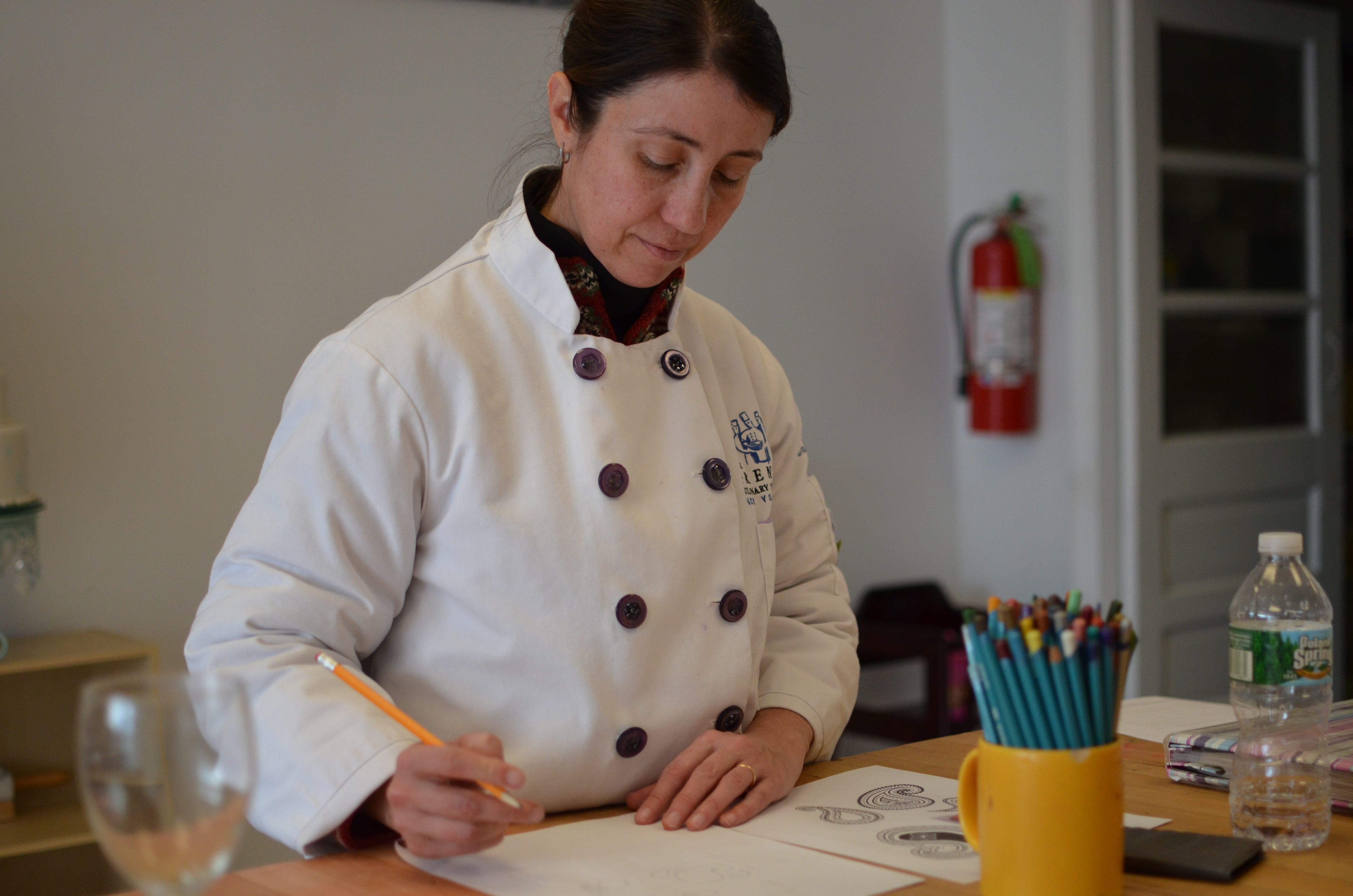 Within minutes, Paula was able to sketch out our design, detailing the pattern we had described to the T. See you in September for the final reveal!