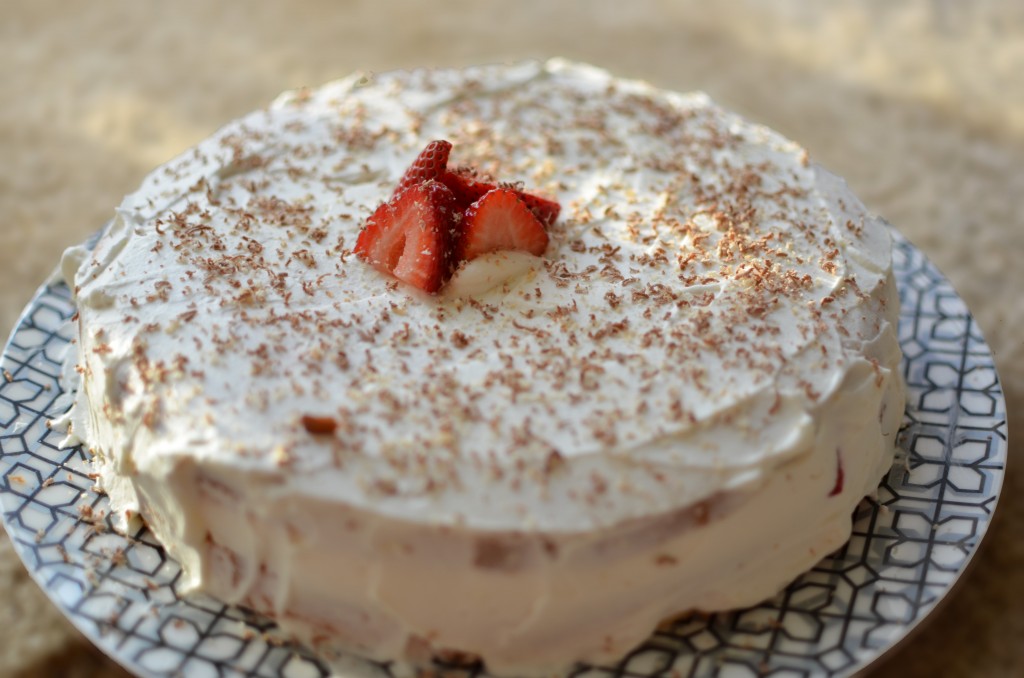 It's strawberry season and I love it. I felt inspired to whip up a quick dessert for myself (OK, it's enough for a group of 8 people) on a Sunday after watching a movie with a character named Ichigo. Ichigo means strawberry in Japanese.
So my first thought was, "why don't I make a strawberry shortcake?" But after looking up several of my favorite sites, I wasn't in the mood to make a sweet biscuit. I wanted something more airy (it is springtime!) and not too dense. Besides, with my Japanese inspiration, I figured I should look into giving my dessert a Japanese twist.
Whenever I visit an Asian bakery, I always see Japanese sponge cakes, so I decided to go that route to combine with my own whipped cream topping. The recipe I referenced is enough for 2 layers of cake (1 whole cake split in half). Next time if I have more people over, I could double the recipe to make a 4-layer cake!
Sponge cake (adapted from La Fuji Mama)
4 large eggs, white and yolks separated
1/2 cup granulated sugar
3 tablespoons milk
1/2 teaspoon vanilla extract
2 cups of cake flour, sifted 3 times
2 Tbsp of melted butter
Preheat oven at 350 and line 1 round 9-inch cake pan (La Fuji Mama called for a 7-in, but 9in is just fine, just a thinner cake) with parchment paper after buttering the sides.
Start whipping the egg whites slowly and once it starts foaming, increase the speed to start whipping. Add the sugar a spoonful at a time and continue whipping until you have soft peaks. Add an egg yolk one at a time on a lower speed. Add the milk and vanilla extract on low speed until well combined.
Finally, add the flour in batches on low speed and the melted butter. You should have a very "whipped" batter.
Pour the batter in the cake pan and bake for 25 minutes. Try to lightly tap the bake pan to remove any air pockets. Set aside and allow to cool before the whipped topping.
Stabilized Whipped Cream (adapted from Allrecipes.com)
1 tsp gelatin
1/4 cup of cold water
1/4 of sugar
1 cup of heavy cream
1/2 teaspoon of vanilla extract
(add any other flavoring you want like berries)
Add gelatin to cold water. Do not stir but let it sit for 5 minutes. Warm up the gelatin on low heat until the gelatin is fully dissolved. Remove from heat and allow to cool slightly. The gelatin is the stabilizer, and it acts to thicken the cream a bit.
Meanwhile, whip up the heavy cream and add the sugar and vanilla. Putting your mixer on low, add the cooled gelatin and increase your mixer speed until you have a fluffy consistency.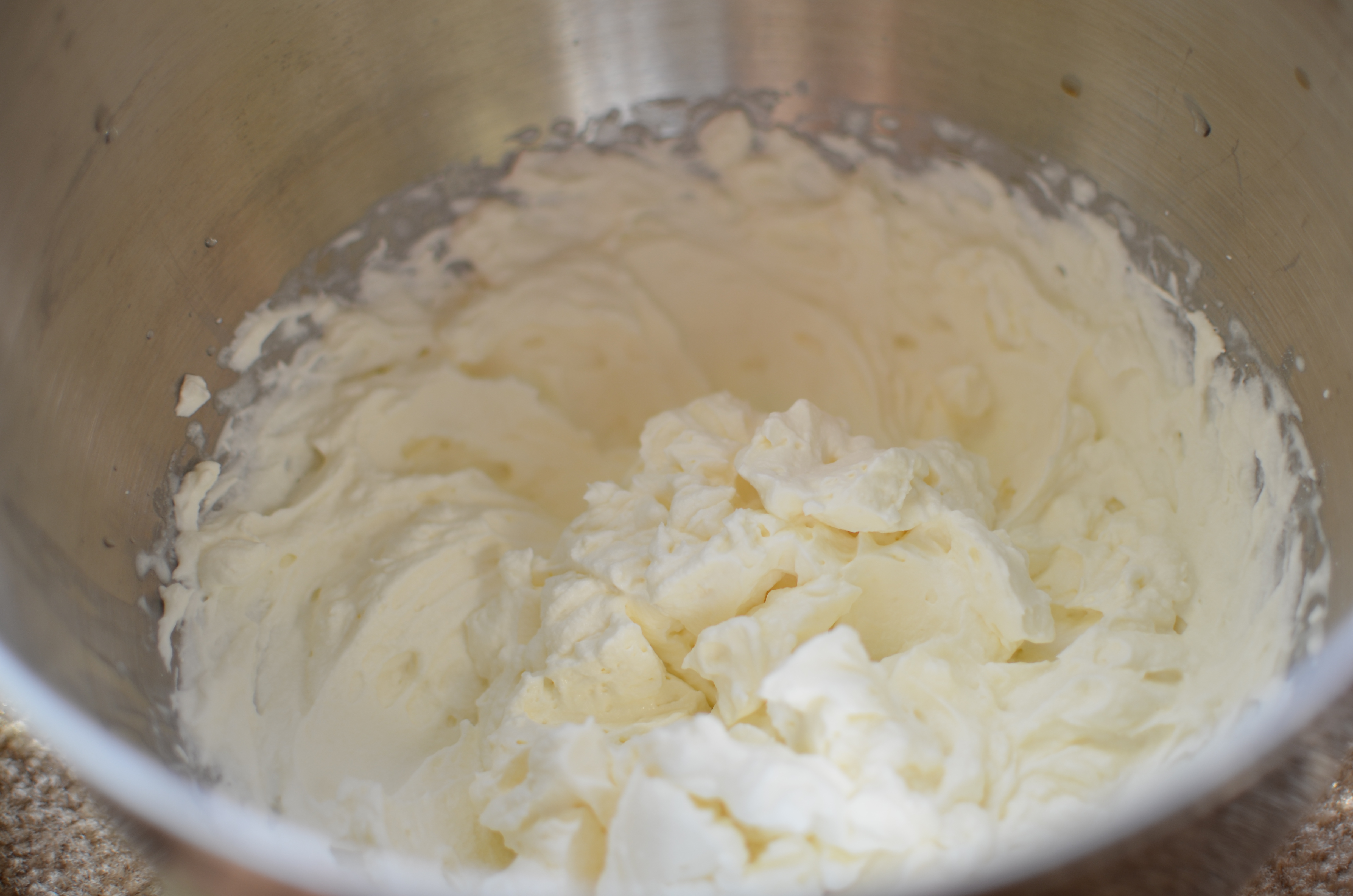 You can mix slices of strawberries with your whipped topping, but I chose to layer them separately on my cake. I finished the cake with shavings of milk chocolate and hazelnuts.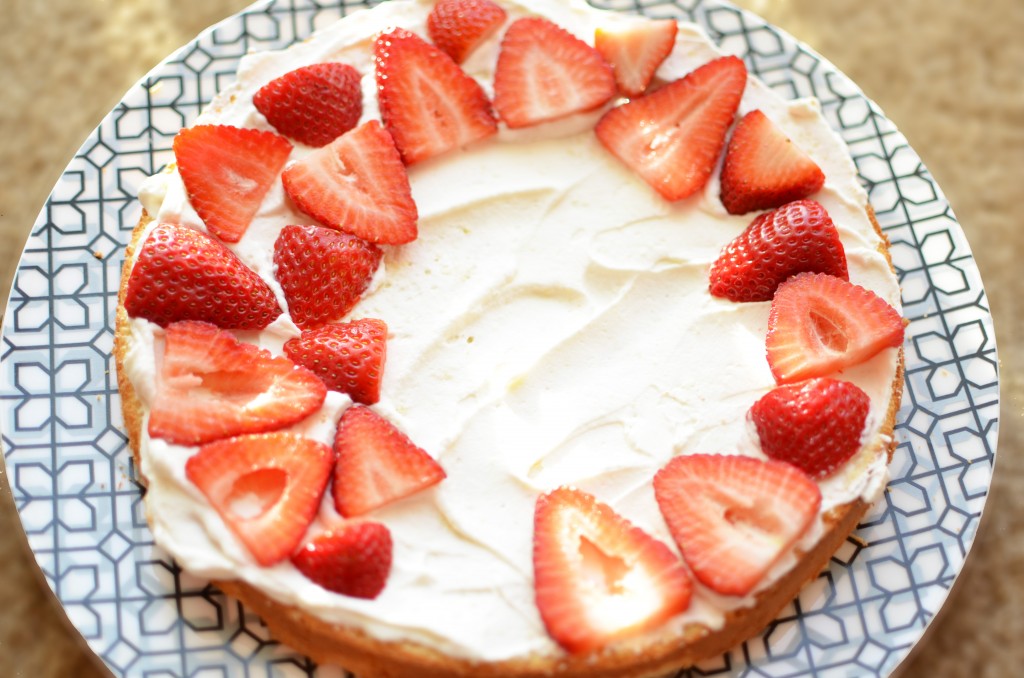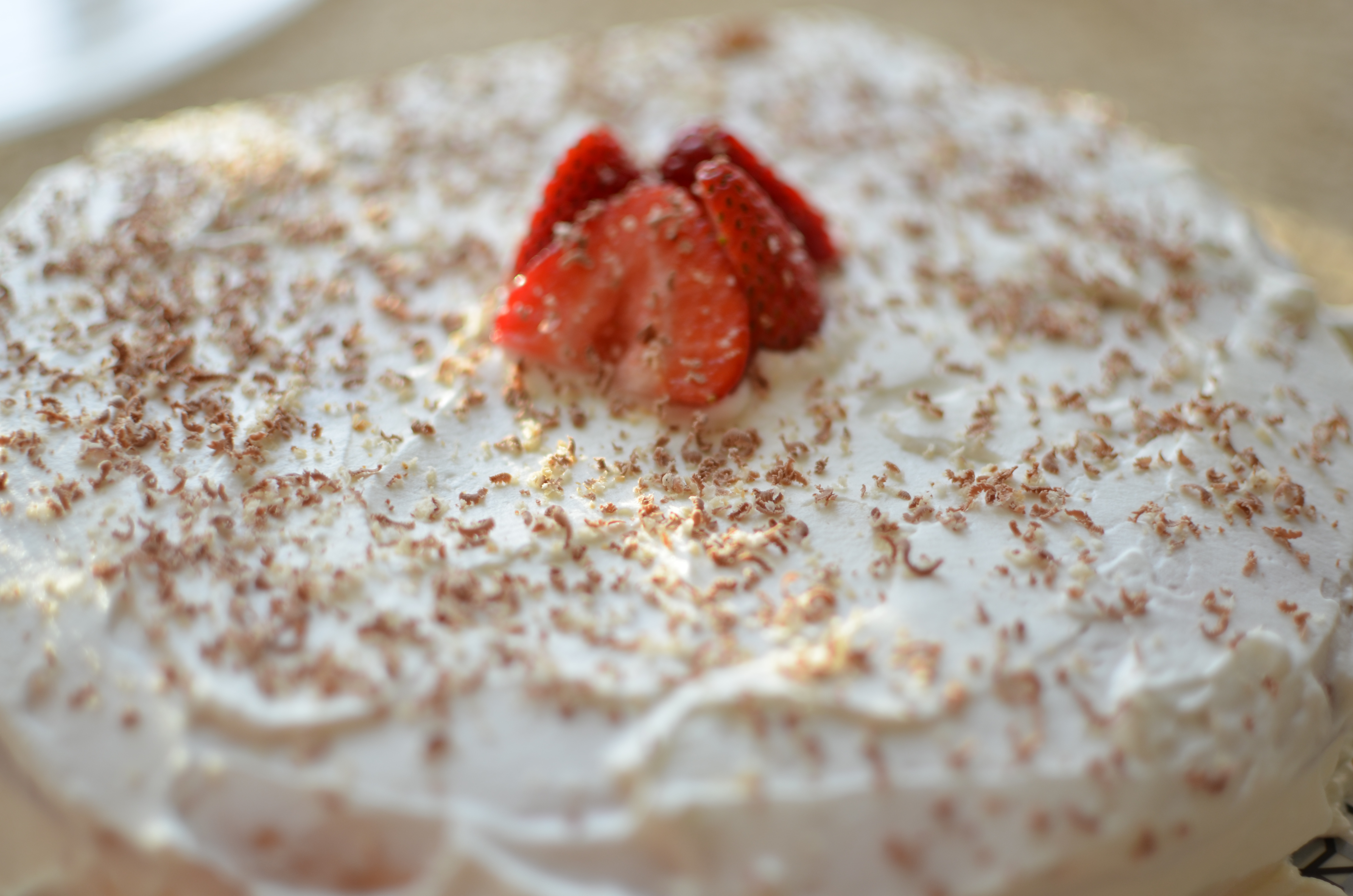 Douzo meshiagare or bon appetit!