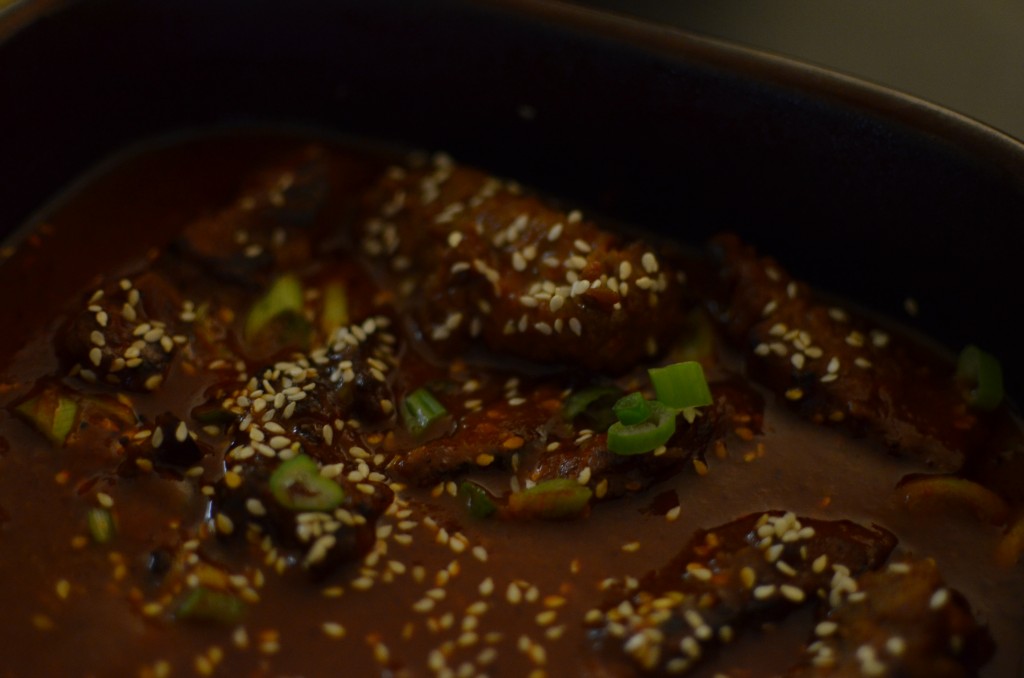 Pardon the long absence! Due to a combination of many factors (mainly that I have been focusing on finishing my dissertation!), we have neglected our duties as World Tasters for some time. However, I am now a full-fledged doctor (not medical), and we are ready to share our food experiences with you. Since, our previous post, in addition to my graduation, Tricia has relocated to Blue Bell here in PA. In our explorations of the area, we ran across a wonderful Korean Supermarket just down the road – Assi. Inspired by our trips to Assi, I recently decided to tried to make my own version of Korean BBQ (as you may know, BBQ sauce is a passion of mine). Brisket was a great cut for this recipe, but I think pork shoulder may also work well. The big secret is to cook it for a while to make sure the meat really cooks properly. The result is a deliciously tangy, slightly spicy, and wonderfully tender BBQ beef.
Ingredients:
1-2 lbs beef brisket, trimmed and cut into strips
2 tbsp brown sugar
2 tbsp canola oil
2 tbsp chili powder (can substitute cayenne pepper or Korean pepper powder)
1/2 cup ketchup
1/4 cup rice vinegar
1 tbsp sugar
1 tbsp dark soy sauce
1 tbsp miso paste
1/2 cup Korean red pepper paste (Gochujang)
1/4 tsp chili powder
1 tbsp sesame oil
1/4 cup beef broth
Rub the beef with the brown sugar and 2 tbsp of chili powder. Let rest 1 hour to overnight in fridge.
First, make the sauce. Mix all remaining ingredients except the canola oil and beef broth in a saucepan, and heat over medium low heat. Stir until almost boiling, making sure all the sugar is dissolved. Cover and leave on low heat.
Heat the oil in a dutch oven over high heat. Just before the oil is smoking, sear the beef on both sides. This can be done in batches – don't overcrowd the dutch oven to prevent the beef from steaming. When the beef is browned, set aside. Drain all but 1-2 tbsp of the beef drippings.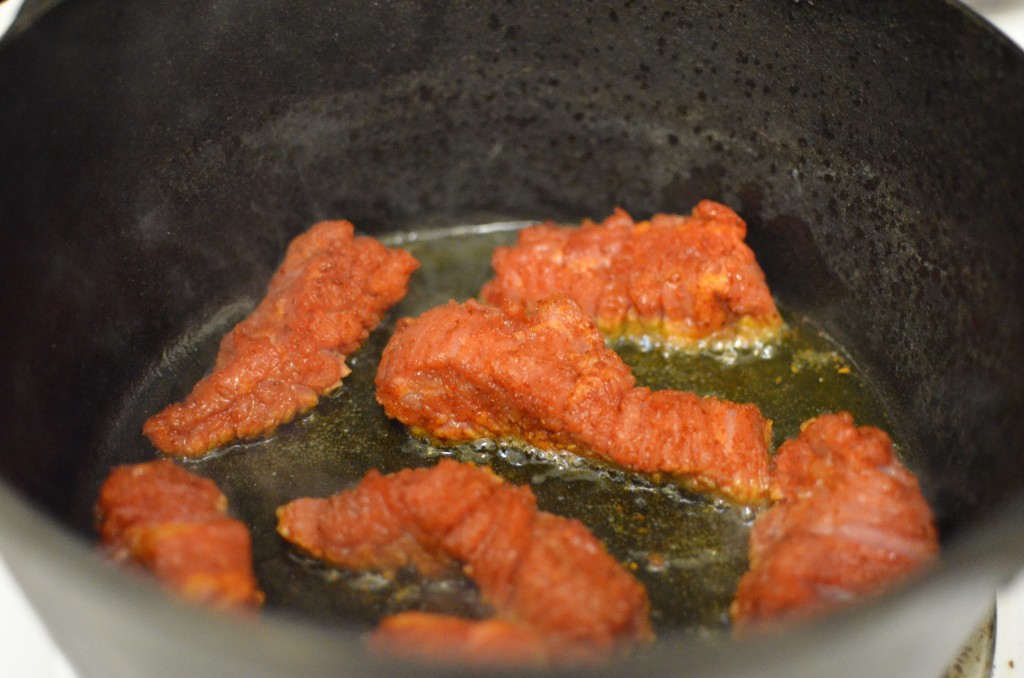 Add the stock and the sauce to the beef drippings in the dutch oven. Bring to a slow boil, and add the seared beef in to the pot. Reduce heat to low, and cover. Cook covered for 2-3 hours, until beef is fork tender.
I recommend serving the brisket with rice to soak up all of this delicious BBQ sauce. We  had ours with braised bok choy and Chinese mushrooms and Korean brown rice. This is a very simple recipe that with a little patience produces a very unique BBQ flavor. It would work well for any meat that responds well to slow-cooking, and I hope that your give it try.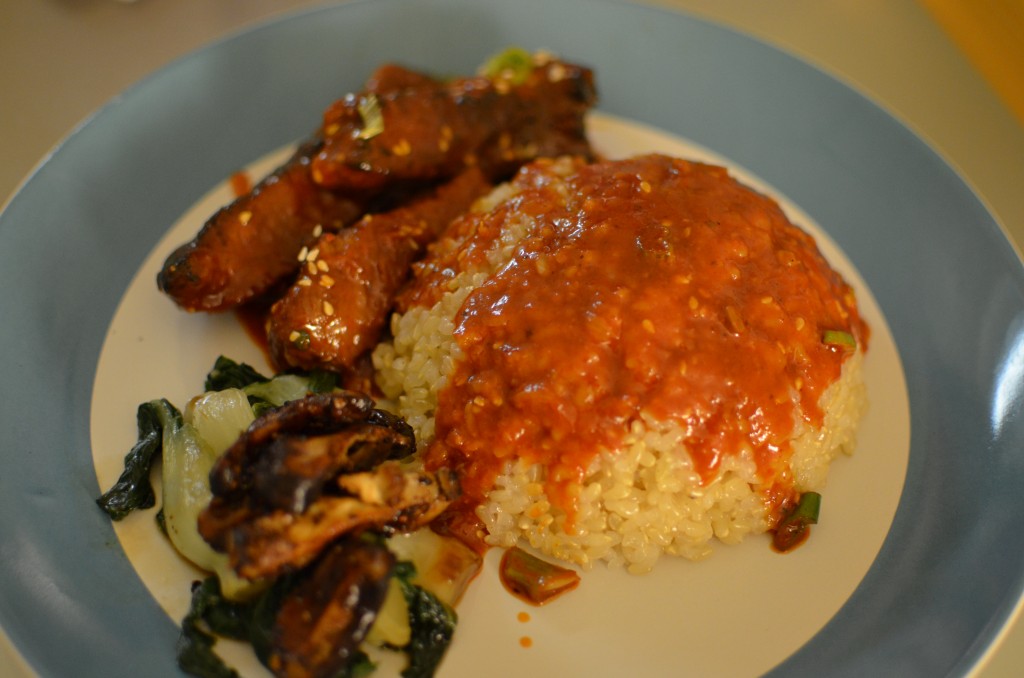 Happy New Year everyone, and we're glad to be back!