Our site is devoted to all the food we experience. What we cook, bake, and what we like when we travel and eat out – it's all here!
Siddharth Pathi: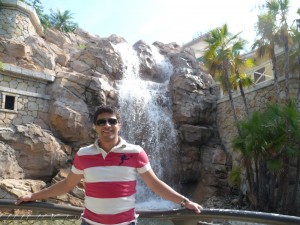 I'm currently a PhD student at Cornell University where I study breast cancer. I have always enjoyed food, but I first became interested in cooking about 8 years ago when I lived in my first apartment during college. While my mom didn't teach me how to cook specifically, she sent me recipes and encouraged me to always eat well. Over the years, I've cultivated my own style, and cooking, eating, and traveling have become my favorite recreational activities. I hope that some of my food experiences can be of interest or value to you!
Tricia Lin:

After spending a good 6 years in Ithaca at Cornell getting my Bachelor's and Masters in engineering, I finally got to move out of Upstate NY to PA. I now work in big pharma, developing proteins to fight cancer! My current city is Malvern, PA, a suburb outside Philadelphia but along the Mainline, giving me access to all the best eateries the city has to offer. I really enjoy travel so expect a lot of entries about our travels and the food we encounter. I've also taken an interest in baking since Siddharth loves baked goodies (let's not forget our friends too!). Enjoy our blog and we hope that you comment and suggest any amazing eateries that we should try (and review)!